Get more from your fleet
With FPC and our automated dosing equipment you can get more out of your fleet without adding excessive labor costs. Our standard dosing unit holds over 1 gallon of FPC. If you treat with FPC-2, then you'll only need to refill your dosing tank once for every 10,000 gallons of fuel you use. Enjoy all the benefits of using FPC without the need to do any measuring or constant reordering of fuel treatment.
Our next generation of dosing equipment will even tell you when you need more FPC and you can have it automatically order more FPC as needed. We're constantly looking for ways to make your job easier. Contact us today and let us partner with you to reduce your operating costs and carbon footprint.
We understand the value of your equipment
Having serviced fleets for more nearly 30 years, we understand the financial investment you have made in your vehicles. Scientific testing from independent laboratories confirms that FPC does not alter fuel specifications in any way. Using FPC will not void the warranty on your vehicles. The active ingredient in FPC has been used since 1944 and has never damaged an engine of any type or size in any way, shape, or form. Tens of billions of dollars worth of equipment have been treated with FPC. FPC is listed as a non-flammable liquid for shipping within North America and does not contain chemicals that would make your fuel hazardous.
Let us earn your trust
Our manufacturing facility in the United States currently has the capacity to treat 12 million gallons of fuel each day (3 billion gallons a year), and we have the space to expand to treat 60 million gallons of fuel each day (15 billion gallons a year). The trust of our customers has made us what we are today.
We want the opportunity to earn your trust as well. When you contact us, we will be happy to answer questions from every stakeholder in each department of your organization. The ridiculous and false claims made by our competitors have built a healthy level of skepticism toward fuel additives. FPC is different. We're not looking for an instant purchase order to treat your entire fleet; we're looking for the opportunity to start a partnership with you, to present the wealth of testing and results from nearly 30 years of fuel treatment in various fleets, and to answer all of the questions that your organization has about FPC. Our long relationship with fleet owners has resulted in an extensive library of independent laboratory test results, field tests on trucking fleets, and field tests on bus fleets that help support our claims. Let us prove to you that you will not be wasting your time by investigating FPC.
Savings Estimate
We save our customers millions of dollars per year, and at the same time we reduce their emissions and carbon footprint by thousands of tons each year. Take a look at our savings calculator to see how much you could be saving. The savings calculator uses averages from our extensive testing library and is tailored to your industry.
Fleet Testing
We currently have 27 test reports by various bus fleets and 64 test reports by various trucking fleets. Our test reports page has a total of 210 reports, which contain a total of 2,556 tests. We invite you to be the author of our newest fleet test report: contact us today and let's start working together.
Deployment Strategy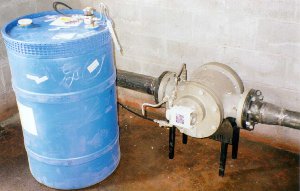 You may find all the proof you need to make your decision in our test library. However, some customers will choose to invest time and money in a test program. We are happy to support your testing and would love to add your findings to our test library.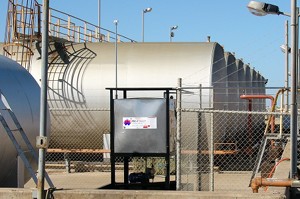 After the decision to treat your fuel with FPC has been made, there are a variety of options that can be used for dosing. We have automatic dosing systems that can be mounted to your equipment to automatically treat your fuel. These dosing units can be powered by the alternator in the equipment. If you have a fuel storage tank that you use for your fleet, then it may be easier to treat your storage tank rather than having a dosing units on each piece of equipment. We even have mechanical pump based dosing equipment that does not require electricity if electrical power is not located near your fuel storage tanks.