Save money and help the environment
With today's economy, you need to get the most out of your fuel. FPC can help you get more out of your fuel while reducing your costs and carbon footprint. Take a look at our test reports and make the decision to gain a competitive advantage over your competition. Contact us today and let us partner with you to reduce your operating and maintenance costs.
We understand the value of your equipment
The active ingredient in FPC has been used since 1944. FPC has never damaged an engine of any type or size in any way, shape, or form. Scientific testing from independent laboratories confirms that FPC does not alter fuel specifications in any way. Using FPC will not void the warranty on your equipment. Tens of billions of dollars worth of equipment have been treated with FPC. FPC is listed as a non-flammable liquid for shipping within North America and does not contain chemicals that would make your fuel hazardous.
Let us earn your trust
Our manufacturing facility in the United States currently has the capacity to treat 12 million gallons of fuel each day (3 billion gallons a year), and we have the space to expand to treat 60 million gallons of fuel each day (15 billion gallons a year). The trust of our customers has made us what we are today.
We want the opportunity to earn your trust as well. When you contact us, we will be happy to answer questions from every stakeholder in each department of your organization. The ridiculous and false claims made by our competitors have built a healthy level of skepticism toward fuel additives. FPC is different. We're not looking for an instant purchase order to treat all of your equipment; we're looking for the opportunity to start a partnership with you, to present the wealth of testing and results from over 65 years of fuel treatment with FPC, and to answer all of the questions that your organization has about FPC. Let us prove to you that you will not be wasting your time by investigating FPC.
Savings Estimate
We save our customers millions of dollars per year. We also reduce their CO2 emissions by thousands of tons per year. Take a look at our savings calculator to see how much you could be saving. The savings calculator uses averages from our extensive testing library so you can trust the results and read the reports for yourself.
Farm Testing
Our test reports page has a total of 210 reports, which contain a total of 2,556 tests. However, farming is a new industry for us that we are excited about becoming a part of. We invite you to be the author of first farming test report: contact us today and let's start the journey together.
Deployment Strategy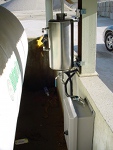 Some of our customers find that the existing material in our test library is sufficient to make the decision to treat their fuel with FPC. However, you may want to invest time and money in doing your own testing. We encourage you to review our testing page to learn more about the challenges of doing accurate testing for fuel additives.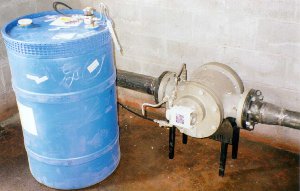 After the decision to treat your fuel with FPC has been made, their are a variety of options that can be used for dosing. We have automatic dosing systems that can be mounted to your equipment that automatically treat your fuel. These dosing units can be powered by the alternator in the equipment. If you have a fuel storage tank that you use, then it may be easier to treat your storage tank rather than having a dosing unit on each piece of equipment. We even have mechanical pump based dosing equipment that does not require electricity if electrical power is not located near your fuel storage tanks.
We can also supply FPC in containers designed to treat the contents of an entire storage tank of fuel so that there is no need for measurement. We are happy to do this for no additional charge.